Wynyard Woods care home, Wynyard
Wynyard Woods, Wynyard, Billingham, County Durham, TS22 5GJ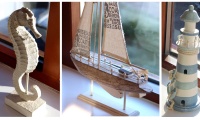 Welcome to Wynyard Woods
A friendly and safe welcome
In person show rounds now available. Find out more, alongside all the measures in place to keep everyone safe.
Wynyard Woods in Billingham is a residential care home set in comfortable surroundings. Meticulously finished to a very high standard, Wynyard Woods offers first class care and facilities with en-suite rooms for up to 50 residents, in a light, spacious and elegant setting.

At Anchor, we have a long history of caring for older people and we put our residents at the heart of everything we do. In times of uncertainty, Anchor is a care provider you can depend on. We are proudly not-for-profit with more almost 60 years of experience. Wynyard Woods is the result of this approach, carefully conceived with all our experience and passion, to meet the needs and expectations of the next generation of older people.

Our dedicated service, combined with Wynyard Woods's environment and facilities, allow our residents to live a full, rich and meaningful life in the company of supportive, like-minded people.

We also offer respite care at Wynyard Woods so if you are thinking about going away, but worried about your loved one we can offer a helping hand.

If you are looking for a home for yourself or a loved one, why not find out more about what Wynyard Woods has to offer.
Features of Wynyard Woods
Communal facilities
Shared facilities complementing each private residence:
Engaging activities programme
Garden
Communal lounge
Hairdressing salon
Communal iPad
Care and support
In addition to residential care, we also offer:
Respite care
Dementia care
Personalised care plans
Food and dining
We promote wellbeing through a positive dining experience:
Life at Wynyard Woods
You'll always find plenty to do at Wynyard Woods, with a host of daily leisure activities for you to take part in.

Quiet areas and spacious rooms ensure peace and privacy when you want it. We adopt a 'pets welcome' policy by arrangement with the home manager.

Lounges, quiet spaces and hair and beauty salon are all at hand. On warm days, enjoy a break in peaceful surroundings at one of the outdoor seating areas.

Wynyard Woods is set in the heart of the community. There are also a wide range of local amenities close by including:
• Wynyard Park is less than three miles away
• Sedgefield is five miles away
• Hardwick Hall Country Park is six miles away
• Wynyard Golf Club is five miles away

Wynyard Woods offers a warm, safe and friendly environment, with facilities to make you feel at home in our care.

Wynyard Woods is purpose built with care in mind and offers a wide range of features and facilities:

• Well decorated, tasteful interior design
• Dining room and lounge on every floor
• Quiet lounges and seating areas
• Hair and beauty salon
• Engaging events and activities
• Gardens with outdoor seating areas

At Wynyard Woods we make the most of meal times. Anchor has won national recognition for the quality of its food and catering service. And with dining areas on each floor, you don't have far to go to enjoy each mealtime. All our menus offer freshly cooked, wholesome, appetising and nutritionally balanced food with a different choice every day. We'll get to know your likes and dislikes, catering for any special dietary requirements so that you enjoy all of the meals we serve.
With social events in the home and the community, arranged in collaboration with residents, you can make your life at Wynyard Woods a hive of activity or as gentle as you wish.

Activities, interests and ability are discussed when you move in and an agreed plan ensures that these requests are fulfilled. Your suggestions for activities also help shape the planning process.

We know how important it is to maintain close bonds with the people in your life. At Wynyard Woods, your visitors are always welcome at any time, including mealtimes. We also encourage you to maintain links with the wider community and come and go as you please.
Health
Because each of us is unique, we encourage you to choose how your care is planned and delivered at Wynyard Woods. We work closely with you and your family, to build a personal picture of your needs. Little things can make a big difference, so we always strive to understand what is important to you. We call it person centred care because it's built around you or your loved one. It's there to help you settle in really quickly, with regular reviews to keep things up-to-date. Dedicated staff ensure care, support and understanding is tailored to your exact needs. They will ensure that you continue to enjoy maximum independence and 24-hour peace of mind, knowing that all the help and assistance you might need is always at hand. All carers employed by Anchor are given intensive training and are required to complete NVQ qualifications and a range of in-house courses to assure you of the best possible care.
Pricing information
We endeavour to be completely transparent about all our charges and fees. For further information please contact us.
How much does it cost?
Care homes
Call us to discuss your specific care needs today
What is included in care home fees?
For many people, moving to a care home is a big decision and it can be difficult to know where to start. Care home fees are based on a range of factors, including specific care needs, which can change over time.

Living in an Anchor care home you can be confident that a single fee covers the cost of your personally tailored 24 hour care and support, utility bills and meals, as well as a fantastic range of daily activities. In an Anchor care home our weekly charge includes:
- cost of personal care
- accommodation
- utilities e.g. heating and light
- all resident catering, meals, snacks and drinks
- laundry undertaken on the premises
- television licence, including for person use
- housekeeping services.

The following extra items and services are not covered by the weekly fees, however we can arrange for them to be provided (at an additional cost):
- professional hairdressing
- personal copies of newspapers or magazines
- personal purchases such as stationery, confectionery, toiletries etc.
- clothing, shoes and slippers
- dry cleaning
- private telephone line rental and calls and cable connections.

In the absence of free provision by the NHS, we can also arrange for the following healthcare services to be provided, these will be charged in addition to the weekly fees:
- chiropody
- optometry
- dentistry
- physiotherapy
- other privately arranged healthcare
- care staff accompaniment to regular medical appointments.

No upfront deposit is required at any of Anchor's care homes to secure a room.

At Anchor we pride ourselves on offering a truly tailored approach to care and therefore need to fully understand your needs to provide you with an accurate fee estimate. Please call us to discuss your specific care needs today. Alternatively we welcome you to visit us to discuss your situation face-to-face.
Want more information on care home fees?
Learning about the different funding options available to you can also help you feel confident in your decisions. Anchor know that securing care home funding can sometimes appear a rather daunting task and so to help we have put together a free guide covering requesting assistance, top up fees and third-party payments.
Care home fees
Winter two weeks free stay
As a thank you, we'd like to offer you the opportunity for two weeks' free stay when you move into one of our participating care homes on a permanent basis.
A warm and safe welcome
Safety as priority
We continue to welcome new residents to our home safely. We have received our vaccinations, regularly test residents and colleagues, and are well equipped with high-quality personal protective equipment (PPE).
Take a tour
In person show rounds are available for you and your loved-one to tour our home and meet the team, subject to testing, proof of vaccination and safety guidelines. Simply make an enquiry and we'll arrange your visit.
Visiting options
Enjoy a range of safe visiting options for loved-ones, including regular contact from visitors supported by testing, plus outdoor and indoor visits with a screen.
Useful information
To start your enquiry simply click 'Enquiry now' and call us or complete an enquiry form.
We'll provide you with full details of the home, along with any other information you'd like such as sample menus and activity schedules.
Taking a tour
Whether you're looking to stay with us permanently, or for a short break, we're delighted that we can now invite you to take a show round of the home in person, subject to testing and safety guidelines. Simply book a tour with the home manager once you've made your enquiry.
We can also provide a virtual show round if you'd prefer. Either way, we're keen to show you what daily life is like here and for you to meet our friendly team.
If you decide following your visit that you or your loved one would like to move into the home we'll organise an assessment either face to face – with PPE and socially distanced – or conducted virtually to make sure we can meet all of your care needs.
Ensuring residents' safety and wellbeing is our absolute priority.
Changes to government guidance mean that if you or your loved one have had at least two doses of the COVID-19 vaccine, you won't need to self-isolate on arrival at the care home, subject to meeting certain criteria.
Our friendly team will discuss every area of moving-in with you in detail to make sure you and your loved-one know exactly what to expect and feel confident, safe and welcomed when coming to live with us.
We understand how important visits are for everyone and we follow government guidance in welcoming regular visits from a limited number of family and friends, supported by PPE and testing.
Residents can also nominate an Essential Care Giver who is able to visit more frequently and for longer, while following the same testing and PPE safety measures as our care teams.
We have COVID-safe arrangements in place for indoor and outdoor visiting. We've also invested significantly in technology – such as Skype and FaceTime– so you can stay in regular touch.
Of course, visiting remains subject to changes in government guidance and local health protection restrictions in response to transmission rates and variants of concern. We will always permit visits in exceptional circumstances.
Each of our homes is different and you'll have the opportunity to speak directly to the manager of the care home you're interested in.
Our homes were among the first in the country to take part in the government's care home testing programme in Summer 2020 – and we've been regularly testing colleagues and residents since.
With residents' safety and wellbeing our absolute priority, we want to assure you that we're doing everything possible to prevent coronavirus entering our homes.
Vaccinations have been offered to all residents and colleagues.
Everyone working in our care homes is vaccinated against COVID-19 (unless exempt for medical reasons) - in accordance with government requirements.
Where required, all new residents are prioritised for a vaccination on move-in.
We are well equipped and have good stocks of high-quality personal protective equipment (PPE) which complies with government requirements.
Our in-house team are highly trained and experienced in ensuring a clean and safe environment and committed to protecting everyone living and working in our home through the consistent use of infection control measures. These measures include regular hand washing, social distancing, putting on clean uniforms upon arrival and the proper use of appropriate PPE.
As members of the British Institute of Cleaning Science (BICSc), we take cleaning and cleanliness extremely seriously. We use the highest-quality products and are following an enhanced programme of cleaning.
We're keeping life as normal as possible so residents feel safe, secure, and happy.
Which means your loved one can expect great fresh food, a wealth of activities and friendly company.
Residents continue to enjoy delicious, freshly-made meals every day, with a choice of menu daily, prepared by our expert catering teams.
Our creative activity programmes, developed by our in-house team of wellness coordinators, aims to keep residents as active and healthy as possible, should they wish to take part, ranging from person-centred activities to home-wide events.
Getting here
Wynyard Woods
Wynyard Woods, Wynyard, Billingham, County Durham, TS22 5GJ
Want to find out more about Wynyard Woods?