Orchard Gardens care home, Eastleigh
BISHOPSTOKEEASTLEIGH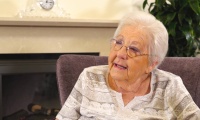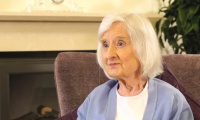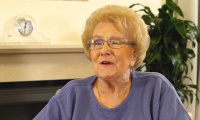 Welcome to Orchard Gardens
Move-in offers available
When it comes to choosing a care home you can trust us. Find out how we can help you and your loved one with our move-in offers.
Sitting at the heart of Bishopstoke Park Retirement Village, a mile or so from the market town of Eastleigh, Orchard Gardens is a luxurious care home providing 24-hour support to people who require residential, respite and dementia care.

At Orchard Gardens, we focus on the happiness of each and every resident, providing an environment in which our residents find companionship, lead fulfilling lives and remain as independent as they want to be. We encourage all residents to make the most of our outstanding facilities where their capabilities, desires and individuality are respected and encouraged.

Our five-star accommodation is arranged into four households of 12 spacious bedrooms, each with its own en suite wet room. Our rooms are designed for space and safety and furnished with comfort and convenience in mind and can be adapted to meet individual needs and preferences.

As you'd expect, high levels of care and support are available 24-hours a day. Our team of specialist carers deliver a service that's unique to each individual's needs, encouraging residents to enjoy their independence, with the reassurance that help is at hand at all times. We can also arrange visits from a range of health and social care specialists or appointments at the local dentist or optician.

We want our residents to have the opportunity to explore a huge range of hobbies and interests in their new home. Whether that's pottering in the garden, being creative in our arts and crafts sessions, cooking and baking, enjoying the gardens, a trip out or watching a movie with new friends, there's something for everyone.
Our care
At Orchard Gardens, we are passionate about how we care for our residents. Where possible, we encourage residents to enjoy their independence, with the peace of mind that our team is on hand to help 24-hours a day. We provide a tailored plan of assistance and care within a stimulating and homely environment, working together with residents and families to ensure that all our residents continue to enjoy the lifestyle to which they are accustomed.
Our home
Everything at Orchard Gardens is designed to make life easier and more comfortable. From the beautifully maintained grounds to each individual fitting, we ensure that even the smallest detail receives our full attention and that every individual living space is made to measure with high-quality finishes and specifications, as pleasing to the eye as they are practical. We have created a modern, high-quality care home, individual in appearance and situated in stunning surroundings.
Making the move
We know that moving to a care home is a decision that requires careful consideration, and this can be the result of a life-changing event. With years of experience providing support and care to older people, our warm and friendly staff are committed to helping each resident through the transition and making the move to Orchard Gardens as easy as possible.

We are so glad to see Mum content. The carers are so helpful and keep Mum busy. They make sure that their time here is filled with entertainment or outings, singing and dancing. When we think of Mum's time at the home and how she is looked after here, we are so happy for her.

My dad came in after an illness. He couldn't move and not really chat or hold a conversation. After four days of fab TLC, he is starting to be the person he used to be. The night and day staff have been great and dealt with him at his lowest point, and he is very grateful. With the use of a physio onsite, it's just perfect for rehabilitation.

After a particularly challenging month, all staff have been amazing and supportive and demonstrated how knowledgeable they are about their dementia care. We cannot thank the manager and the team, including the doctor, for also reassuring us as a family. We appreciate all of your hard work and support. Thank you!

The home has been very good at looking after my mum, despite Covid restrictions and staff shortages. The food choices have been restrictive and not very appetising, but are starting to improve. The staff are very helpful and friendly. The care manager has been very helpful, and nothing is too much trouble.

I can't fault - great care home and staff. Great facilities, and it's nice to have the lounge to sit in with Mum when we visit. Also, it's never too much trouble for the staff to make us all coffee when we're there! A very light, cheerful and airy care home and Mum is much happier with so many around her.

I can't raise Orchard Gardens highly enough. I was so daunted at the start of my process to find my mother residential care, but the staff have been amazing, supporting Mum and myself. Never too busy to listen and answer our concerns. The rooms are beautiful and the programme of activities varied and stimulating. An overall excellent establishment… where I'm happy to call home for my mum!

Now that I have visited the care home frequently, I feel the relationship with the staff is friendly, helpful and considerate. The grounds are lovely to walk in, and this helps the mental health and physical mobility of the residents to use them daily with support. More physical activities may be needed by younger residents. Everyone is very kind a… nd supportive of the care of the residents. However, some extra support may be needed for residents who find the hours long and not able to read or participate with the weekly activities or use a TV. It is a well-run home with a sound and considerate management and caring team.
1 of 3
Features of Orchard Gardens
Communal facilities
Shared facilities complementing each private residence:
Engaging activities programme
Garden
Swimming pool
Communal lounge
Hobby / craft room
Care and support
In addition to residential care, we also offer:
Respite care
Palliative care
Huntington's disease
Dementia care
Convalescence care
Food and dining
We promote wellbeing through a positive dining experience:
Communal dining area
Nutrition and hydration stations
Private dining area
Life at Orchard Gardens
Orchard Gardens care home offers premium care in a warm, safe and friendly environment, with an array of first-class facilities and beautifully appointed en-suite bedrooms for 48 residents.

This full board accommodation with 24-hour care and support provides individual, personally tailored services and care that respond to the needs of the resident whilst maintaining and enhancing their quality of life.

Our care home is designed with intimacy and companionship in mind and is arranged into four households of 12 bedrooms. Residents can form new friendships in the household lounge and dining areas or relax in their own spacious bedroom.

Each private room, with en-suite wet room, is tastefully decorated and residents are encouraged to personalise it with their own ornaments, photos and many more little details to help make life easier.

All of our bedrooms have large windows overlooking the village so residents can enjoy the surrounding parkland views and village life in comfort.

The rooms:
- Are spacious and homely with en-suite facilities
- Feature luxury fittings and fixtures
- Are perfect for welcoming family and friends
- Include TV and telephone

With a warm and welcoming culture, residents of Orchard Gardens can savour their vibrant village surroundings, enjoying a rich and rewarding social life, with easy access to all village facilities.
At Orchard Gardens care home we make the most of meal times.

Anchor has won national recognition for the quality of its food and catering service. And with dining areas on each floor, you don't have far to go to enjoy each mealtime.

All our menus offer freshly cooked, wholesome, appetising and nutritionally balanced food with a different choice every day. We'll get to know your likes and dislikes, catering for any special dietary requirements so that you enjoy all of the meals we serve.

We know how important mealtimes are to residents and the staff in our home are committed to making them an enjoyable part of each day.

We understand the importance of ambience and ensure that our décor helps to stimulate appetitie and creates an enjoyable atmosphere. We also recognise that mealtimes are a great opportunity for social interaction and involvement. At Orchard Gardens visitors are welcome at any time and can join you at mealtimes.
With social events in the home and the community, arranged in collaboration with residents, you can make your life at Orchard Gardens care home a hive of activity or as gentle as you wish.

Our team understand that the activities people carry out in their free time are often the things that they most look forward to and enjoy. Whether it's socialising with friends, enjoying the gardens or being pampered, the host of leisure activities and village environment means residents at Orchard Gardens can live life to the full.

Activities, interests and ability are discussed when you move in and an agreed plan ensures that these requests are fulfilled. Your suggestions for activities also help shape the planning process.

We know how important it is to maintain close bonds with the people in your life. At Orchard Gardens your visitors are always welcome at any time, including mealtimes. We also encourage you to maintain links with the wider community and come and go as you please.
Activities calendar
| Day | Morning | Lunch | Afternoon | Evening |
| --- | --- | --- | --- | --- |
| | Armchair exercises | Book club (monthly) | Coffee afternoon | No activity |
| | Minibus trip | Minibus trip | Church service (monthly) | Entertainment evening |
| | Coffee & Danish | No activity | Reminiscence activities | No activity |
| | Pamper session (fortnightly) | No activity | Afternoon Stroll | No activity |
| | Trip to local museum | Fish & chip lunch | Reminiscence activities | No activity |
| | Armchair exercises (fortnightly) | No activity | Film club | No activity |
| | Church service | No activity | Board games | No activity |
Health
Because each of us is unique, we encourage you to choose how your care is planned and delivered at Orchard Gardens. We work closely with you and your family, to build a personal picture of your needs. Little things can make a big difference, so we always strive to understand what is important to you. We call it person centred care because it's built around you or your loved one. It's there to help you settle in really quickly, with regular reviews to keep things up-to-date.

Dedicated staff ensure care, support and understanding is tailored to your exact needs. They will ensure that you continue to enjoy maximum independence and 24-hour peace of mind, knowing that all the help and assistance you might need is always at hand. All carers employed by Anchor are given intensive training and are required to complete NVQ qualifications and a range of in-house courses to assure you of the best possible care.

Arthritis, stroke, Parkinson's and Osteoporosis are all conditions that we may suffer from as we age; at Orchard Gardens we know how important it is to care for our residents with the dignity and respect they deserve.

To achieve this we have forged partnerships with a range of health and social care specialists. Orchard Gardens can organise visits from a GP, district nurse, physiotherapist, chiropodist or holistic therapist, as well as arrange visits to the dentist and optician as needed.

We provide high quality care and support for residents living with dementia by treating them as individuals. All of our employees are trained and supported by our dedicated dementia team to ensure residents feel valued and able to live life to the full. Ever ready to offer support to family and friends via access to information and advice, their approach respects the uniqueness of each person rather than focusing on the diagnosis of dementia.
Pricing information
We endeavour to be completely transparent about all our charges and fees. Below is indicative pricing to act as a guide to the costs at Orchard Gardens, Eastleigh. For further information please contact us.
How much does it cost?
Care homes
Call us to discuss your specific care needs today
Retirement villages
What is included in care home fees?
For many people, moving to a care home is a big decision and it can be difficult to know where to start. Care home fees are based on a range of factors, including specific care needs, which can change over time.

Living in an Anchor care home you can be confident that a single fee covers the cost of your personally tailored 24 hour care and support, utility bills and meals, as well as a fantastic range of daily activities. In an Anchor care home our weekly charge includes:
- cost of personal care
- accommodation
- utilities e.g. heating and light
- all resident catering, meals, snacks and drinks
- laundry undertaken on the premises
- television licence, including for person use
- housekeeping services.

The following extra items and services are not covered by the weekly fees, however we can arrange for them to be provided (at an additional cost):
- professional hairdressing
- personal copies of newspapers or magazines
- personal purchases such as stationery, confectionery, toiletries etc.
- clothing, shoes and slippers
- dry cleaning
- private telephone line rental and calls and cable connections.

In the absence of free provision by the NHS, we can also arrange for the following healthcare services to be provided, these will be charged in addition to the weekly fees:
- chiropody
- optometry
- dentistry
- physiotherapy
- other privately arranged healthcare
- care staff accompaniment to regular medical appointments.

No upfront deposit is required at any of Anchor's care homes to secure a room.

At Anchor we pride ourselves on offering a truly tailored approach to care and therefore need to fully understand your needs to provide you with an accurate fee estimate. Please call us to discuss your specific care needs today. Alternatively we welcome you to visit us to discuss your situation face-to-face.
Want more information on care home fees?
Learning about the different funding options available to you can also help you feel confident in your decisions. Anchor know that securing care home funding can sometimes appear a rather daunting task and so to help we have put together a free guide covering requesting assistance, top up fees and third-party payments.
Care home fees
At Orchard Gardens we have a caring team of well qualified professionals, passionate about what they do and dedicated to ensuring our residents always feel confident that they can rely on a friendly face and helping hand 24-hours a day.

We encourage visits to Orchard Gardens so you can meet our team and get a feel of what it would be like to live here. You will be able to look around, meet other residents, find out what goes on and ask any questions you may have. It is important to us that you make the right decision and are happy with your choice of new home.
---
Anita Browning
Deputy Manager
I have worked in care for over 18 years, and had a variety of roles including senior carer, receptionist, laundry assistant and as an activities coordinator. I came to work at Orchard Gardens in August 2015 and am loving my current position of Deputy Manager. We have a great team here with a wide range of skills and experience and look forward to helping you make the right decision with your loved ones.
3 for 2 short stay respite offer
We are offering you an opportunity to receive 3 weeks care for the price of 2 weeks when you move into one of our participating care homes on a short stay respite basis*
Two weeks free stay offer
We'd like to offer you an opportunity for two weeks' free stay when you move into one of our participating care homes on a permanent basis*
Welcoming you
We are currently offering you an opportunity for:
two weeks' free stay when you move into one of our participating care homes on a permanent basis. Click here to find out more and read the full details of the terms and conditions of this offer.
3 weeks care for the price of 2 weeks when you move into one of our participating care homes on a short stay respite basis. Click here to find out more and read the full details of the terms and conditions of this offer.
We pride ourselves on making sure we understand your loved one – their likes and dislikes, hopes and passions – so you can be sure they enjoy a special and lasting welcome at Anchor. Because your loved ones are our loved ones.
When it comes to choosing a care home you can trust us. Click here to read our resident stories.
To start your enquiry simply click 'Enquire now' at the top of the page and either call us or complete an online enquiry form.
We'll provide you with full details of the home, along with any other information you'd like, such as sample menus and activity schedules.
Whether you're looking to stay with us permanently, or for a short break, we'd be delighted to take you on a show round of the home in person. Simply book a visit with the home manager once you've made your enquiry.
If you or your loved one doesn't live nearby or are unable to visit in person we can provide a virtual show round. Either way, we're keen to show you what daily life is like here and for you to meet our friendly team.
We hope you decide that following your visit that you or your loved one would like to move into the home, in which case we'll organise a pre-assessment to make sure we can meet all your care needs.
Our friendly onsite team will discuss every area of moving-in with you in detail to make sure you and your loved-one know exactly what to expect and feel confident, safe and welcomed when coming to live with us.
Before you move in, we will find out if there are any of your possessions that you wish us to place in your room before you arrive. Please bring your family photographs and most treasured possessions to help make your room your home.
We understand how important visits are for everyone and we welcome regular visits from family and friends. We also actively support our residents to enjoy visits away from the care home.
Each of our homes is different and the manager of the care home you're interested in will provide all the information you need around visiting.
Getting here
Orchard Gardens
1 Garnier Drive, Bishopstoke, Eastleigh, Hampshire, SO50 6HE
For sat nav's please use – SO50 6JA
Want to find out more about Orchard Gardens?
A review from the daughter of an Orchard Gardens resident
"So kind and friendly. My mum is a completely different lady, she's settled in so well and she's so happy, clean, very safe and looks healthy again. I would highly recommend Orchard Gardens and would like to say thank you to all the carers and everyone that works there. I can be my mum's daughter again, not her carer and that's priceless to me. Many thanks."
Read more reviews of our home on www.carehome.co.uk